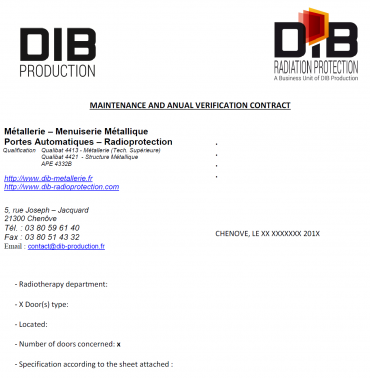 We can offer you an on-site maintenance contract carried out by our specialists.
This preventive service, carried out twice a year, gives you the opportunity to ensure optimal operation, a reduced failure rate of your door and compliance with the legislation in force.
80 doors are currently under a DIB Radioprotection maintenance contract.